This isn't your normal networking meet-up. We don't care where you work or what you do, we're here for true connections.
Join The Melanin Collective and our special guest, Cristina Garcia, for Summer Soirée: a new kind of networking sisterhood rooted in our collective power.
White supremacy banks on women of color working against each other. In our separateness, our power is diminished. At Summer Soirée, The Melanin Collective is crafting intentional meet-ups where you can not only spotlight what you bring to the table, but meet, partner, and build relationships with other women of color with like-minded missions and purposes. This isn't about name-dropping or "what do you do"-contests: Summer Soirée is about growing our collective power, one network at a time.
On Friday, September 6th, join The Melanin Collective and our special guest, Cristina Garcia, for some tea and conversation. Let's come together to build a sisterhood of women building empires, organizing in our communities, remaking ourselves and supporting each other's growth.
Location
Patria Cafe
108 Alameda St, Compton, CA 90221
Pa·tri·a / Latin: Spanish for Motherland. Besides being a physical space its the feeling you get by anything that reminds you of home. It could be anything from a song that your neighbor played on a loop to the mural painted on the corner wall by the bus stop. Patria is as unique as you!
Patria Cafe is a POC-owned business.
Please note, location is wheelchair accessible.
Cost
"Del amor no se come." - Old Salvadoran proverb that means "you can't live off love." Everything we do takes time, energy, and resources from something else. With that, we ask for $10 to save your spot to join us. We all have to be equally invested in the struggle but if paying $10 would be a financial burden, please indicate that when you RSVP. We're working towards being accessible and providing everyone with an equal opportunity to join us.
This event centers the experiences of women of color and people with disabilities and seeks to be inclusive to trans, two-spirit, queer, and non-binary folks. Have questions? Check out our FAQ's.
Special Guests
We're honored to hold space with Cristina Garcia, founder of She Grows We Grow, a community platform that helps connect, engage, and inspire women of color to define their identity, assert their voice and harness their individual and collective power. Cristina is a Woman's Advocate, TEDx Speaker, and a fierce voice on issues of social justice and equality.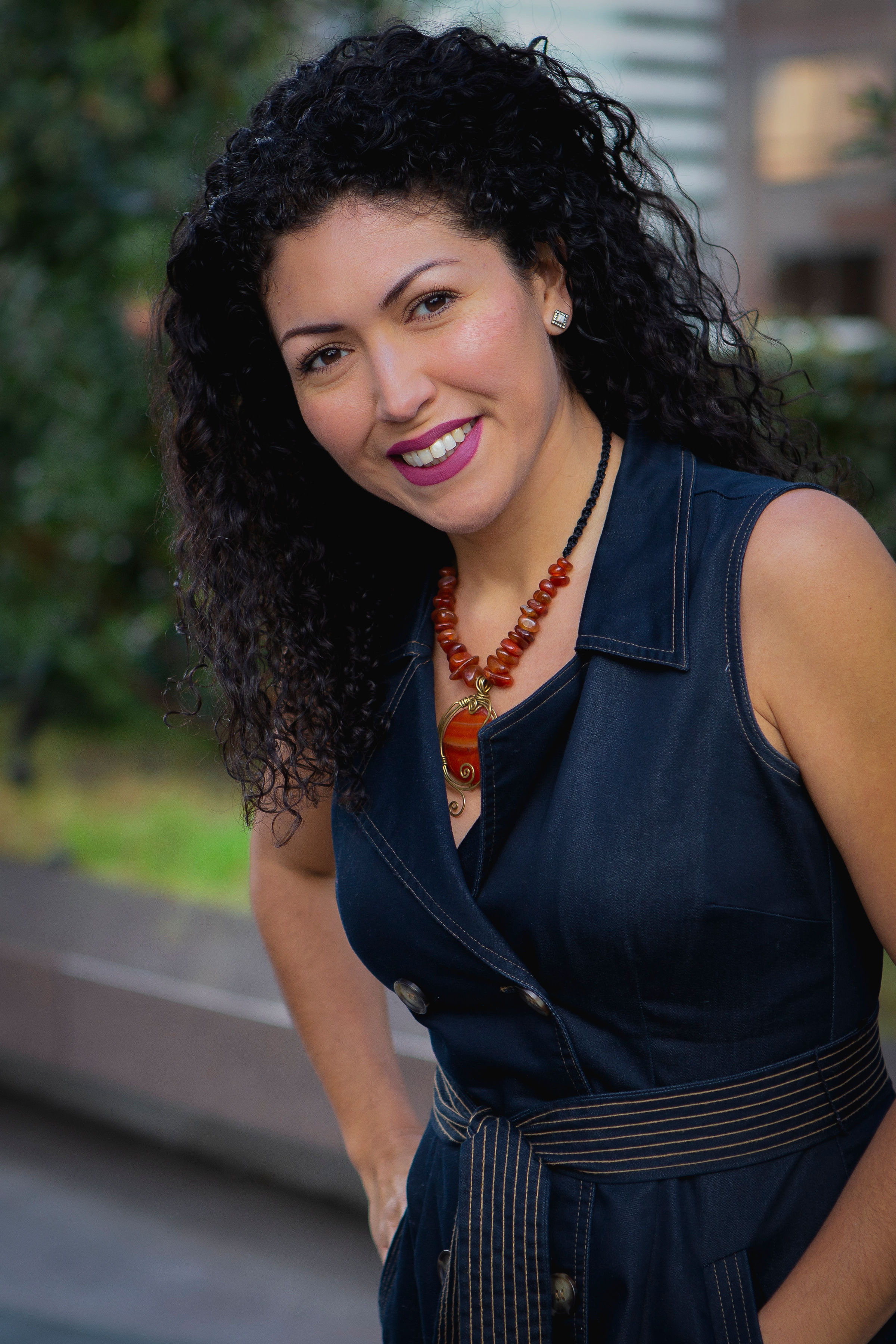 Women's Advocate, TedX Speaker & Founder of She Grows We Grow
Executive Director, Co-Founder, The Melanin Collective