Movements cannot reach their full potential when it's built off the exploitation and exhaustion of WOC leaders and organizers. Every day, we have new opportunities to take charge and dedicate ourselves to creating the change we want to see, whether we're joining causes or finding jobs at mission-oriented organizations.
In this month's #WorkingWOC Twitter chat, we've convened boss women of color leaders to discuss their personal experiences in various progressive movements and what they've had to do to survive and avoid burnout.
Join @TheMCSquad_dc on Thursday, May 2nd at 2:00pm under the hashtag #WorkingWOC.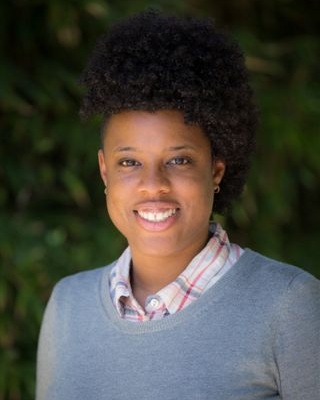 Ejeris is an organizer, consultant, and political strategist with 20 years of experience working in racial justice, LGBTQ, anti-violence, and economic justice movements. She is the Founding Director of Vision Change Win Consulting where she partners with organizations to build their capacity and deepen the impact of their organizing strategies.
From 2010 - 2013 Ejeris served as a Deputy Director, at the New York City Anti-Violence Project where she directed national, statewide, and local organizing and policy initiatives on hate violence, domestic violence, police violence, and sexual violence. She is the co-editor of Beyond Survival: Strategies and Stories from the Transformative Justice Movement, which will be released in early 2020 by AK Press. Her essay, " Building Community Safety: Practical Steps Toward Liberatory Transformation, " is featured in the anthology Who Do You Serve, Who Do You Protect? Police Violence and Resistance in the United States.
Erin Gar-Yun Andriamahefa
Erin is an independent consultant, empath, advocate, and critical thinker based in the Washington D.C. metro area with over 5 years' experience and education in gender justice, intersectional feminist theory, gender and development practice and nearly 4 years' experience in program development and design and proposal/grant writing. As a professional and volunteer, locally and globally, she support survivors of gender-based violence through providing direct services, trainings, and advocacy.
Erin advocates for the need to prioritize self-work, self-inquiry and reflection, and healing around our power, privilege and oppression to be able to show up empathetic, compassionate and whole for our communities. She seeks to facilitate discussions, raise awareness, and make the connections between systems of oppression, intersectionality, consent and the need for accountability within global development and humanitarian aid institutional structures. By challenging these structures, she hopes to contribute to a shift of power towards community-led solutions that center those marginalized by multiple systems of oppression.
Lydia is from a working-class suburb of Los Angeles County, a first generation Mexican-American, and an organizer first and foremost. Lydia has spent most of her career immersed in the US climate movement and most recently served as the Executive Director of the Power Shift Network- a national network of youth-led social and environmental justice organizations working together to build the youth clean energy and climate movement.
Lydia attended UCLA as an undergraduate where she was involved with student-initiated, student-run social justice service organizations and was a student activist. After college, she was a community organizer for the Sierra Club in Texas where she led two major Beyond Coal campaigns. In 2015 Lydia earned a Master of Public Administration degree at NYU's Wagner Graduate School of Public Service, specializing in nonprofit management. When she's not organizing, Lydia is spending time with her nieces and nephew, binge-watching something on Netflix or catching up with her massive 'to read' list.
Pam Campos-Palma is a political strategist and movement builder focused on peace and security, justice, and defeating white nationalism. She is internationally recognized for her leadership and transformative organizing of the military community. Pam served in the U.S. Air Force for over a decade as operations and anti-terrorism intelligence analyst and served in Germany, Kyrgyzstan, Iraq, and Afghanistan.
Pam started in the immigrant rights movement, served as a gubernatorial appointee in Oregon, and as an international development consultant. She was named "Top 40 Under 40 Latinos in Foreign Policy" by Huffington Post and a 2018 Champion of Change by the UN. Most recently Pam was the executive director of a national political action committee and has been a catalyzing force for military veterans' political voice and power. Pam holds an MPA in International Policy & Management from NYU and is a Defense Council member of Truman National Security Project.
The Working IDEAL provides trusted and innovative advice on inclusive workplaces, diverse talent and fair pay to large and small companies, universities, non-profits, unions and other organizations across the nation. Our principals Pamela Coukos and Cyrus Mehri, and Strategic Partner Jenny R. Yang, have decades of experience breaking down barriers to diversity, inclusion, equity and access and devising new solutions to drive sustainable change.
Working IDEAL offers a customized, evidence-based and research-informed approach applying best and promising practices to meet your goals for diversity, equity, access and inclusion.